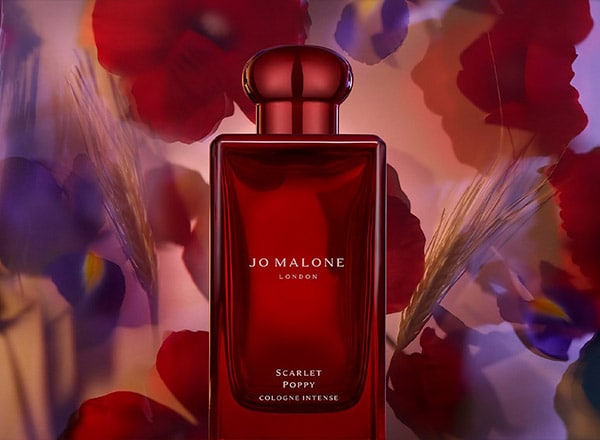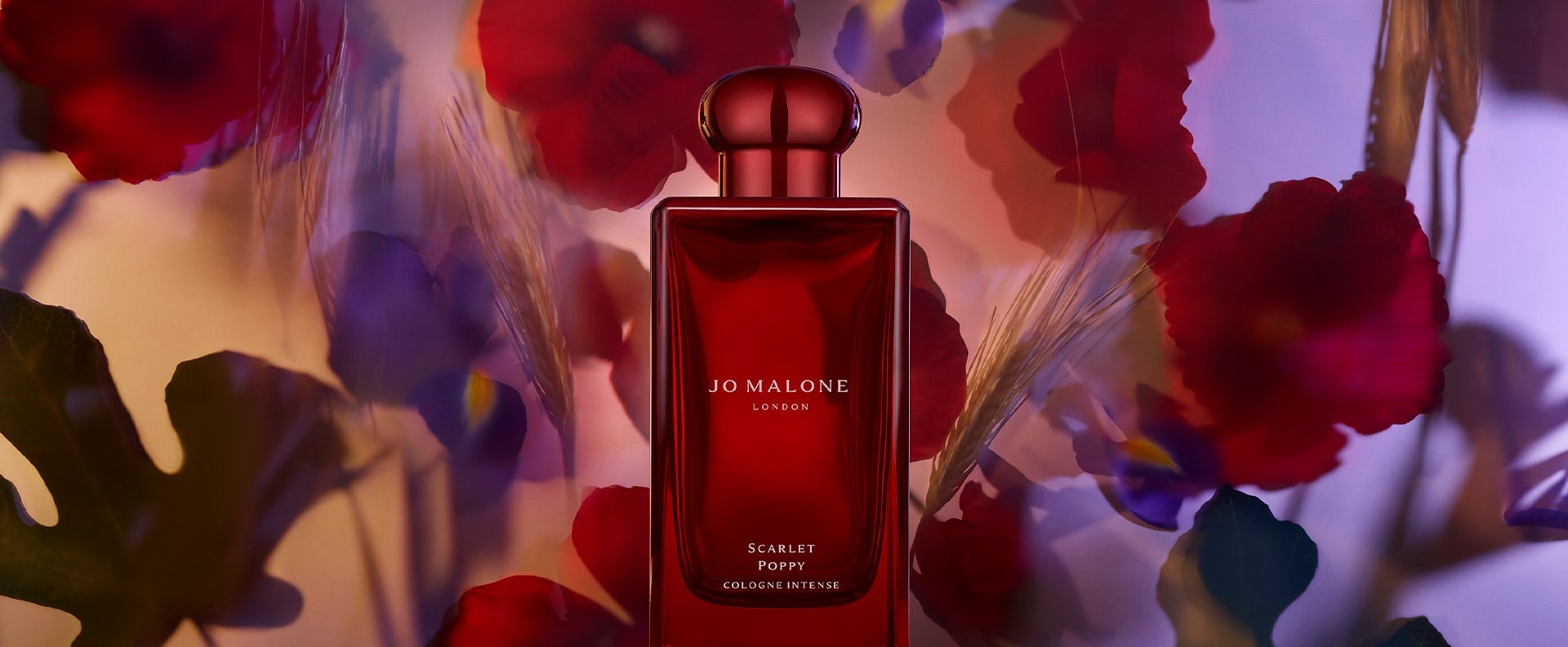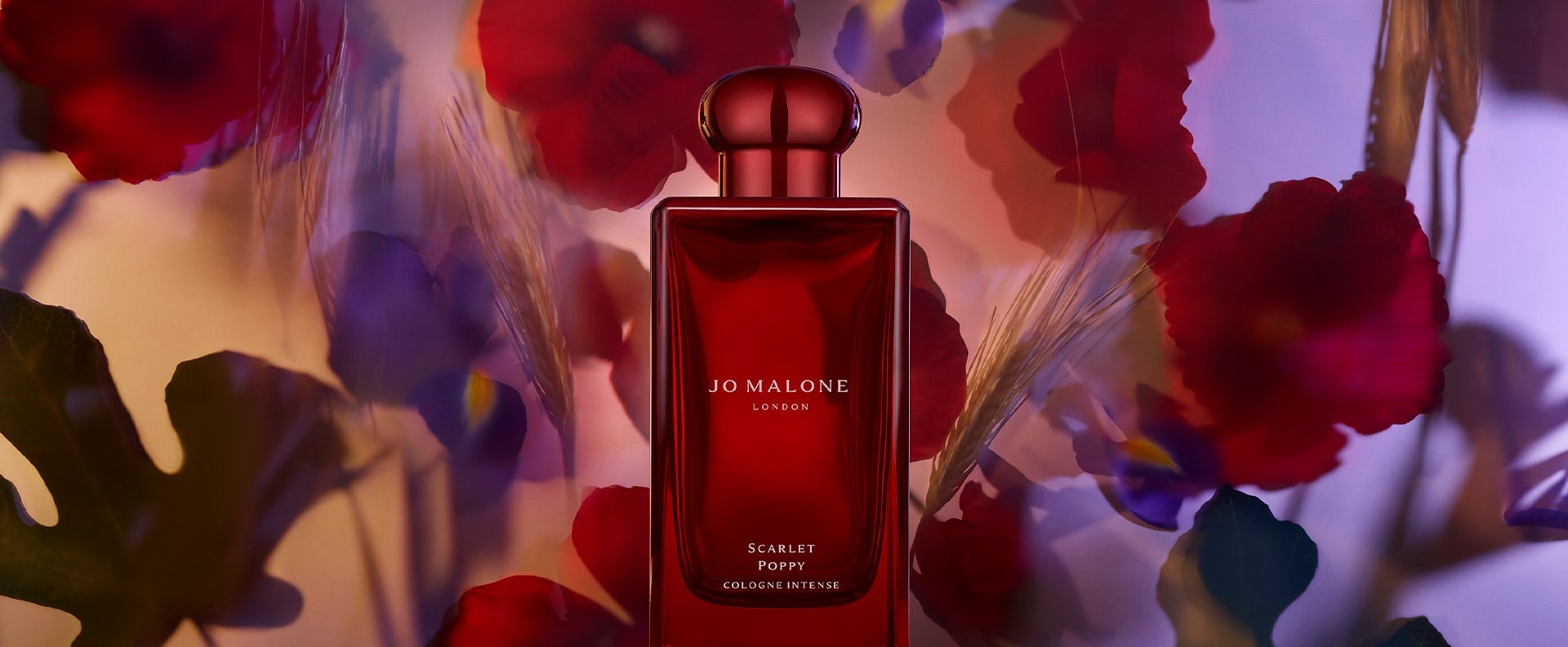 Notes On Scarlet Poppy
The Story Behind A Ravishing New Scent
Introducing our latest Cologne Intense – the ravishing Scarlet Poppy – takes you to the wild steppes of Asia, home of this extravagant bloom. This ravishing scent has been inspired by its exotic blooms and amplified by velvety iris. Barley and tonka bean add a double hit of sweet decadence while a burst of succulent fig draws us into this opulent and moreish fragrance.
"Years ago, the perfumer Mathilde Bijaoui shared an accord with me that was so addictive that I couldn't stop smelling it. There was no project that it could fit into at the time, but every few months I would take the accord out of the cupboard just to smell it. That's one of the luxuries of working for Jo Malone London: that we have the time to find the right place to bring exciting new stories and olfactives to life. We had just launched Poppy & Barley a few months before and we heard about another poppy coming from Asia, which inspired an idea to create a Cologne Intense version of Poppy & Barley. It became clear that this special accord should be at the heart of this fragrance." Explains Celine Roux, Head of Fragrance Development.

As our Cologne Intense collection travels the world, collecting treasured ingredients to create opulent and unexpected scents, we were drawn to Asia, home to Poppies (Papaver) that are oversized with eight-inch flowers sitting on top of metre-high stems. These particular poppies are potent symbols of love. But how to capture this dramatic aesthetic in fragrance?
"The accord I started with was velvety and powerful, so it was all about building on that. Like with a painting, you start with a central idea and you expand around it." Says Perfumer Mathilde Bijaoui. "The scarlet poppy accord is very voluptuous and floral, with blooms that bring a rich intensity at the heart of the scent. This is complemented by orris, for that very soft velour touch and an accord of heliotrope for a deep, powdery feeling, with a top note of ambrette so that the fragrance is rich right from the beginning."

The result: A ravishing, moreish and sweetly decadent scent. According to Celine "it's a larger-than-life fragrance but still very sophisticated and refined." And with that we'll be spritzing away with dreams of the exotic and faraway lands.