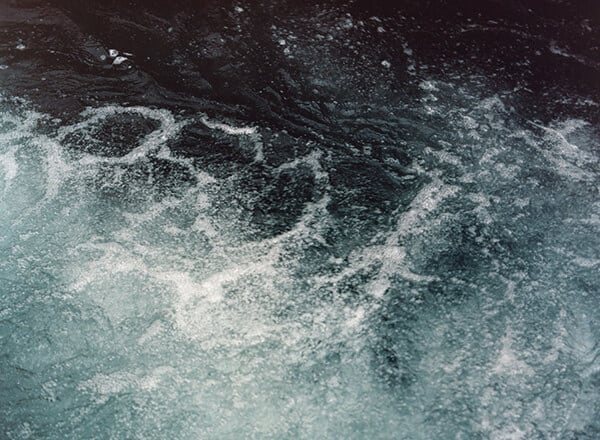 Céline Roux discusses our new collection inspired by wild swimming with perfumers Anne Flipo and Delphine Lebau.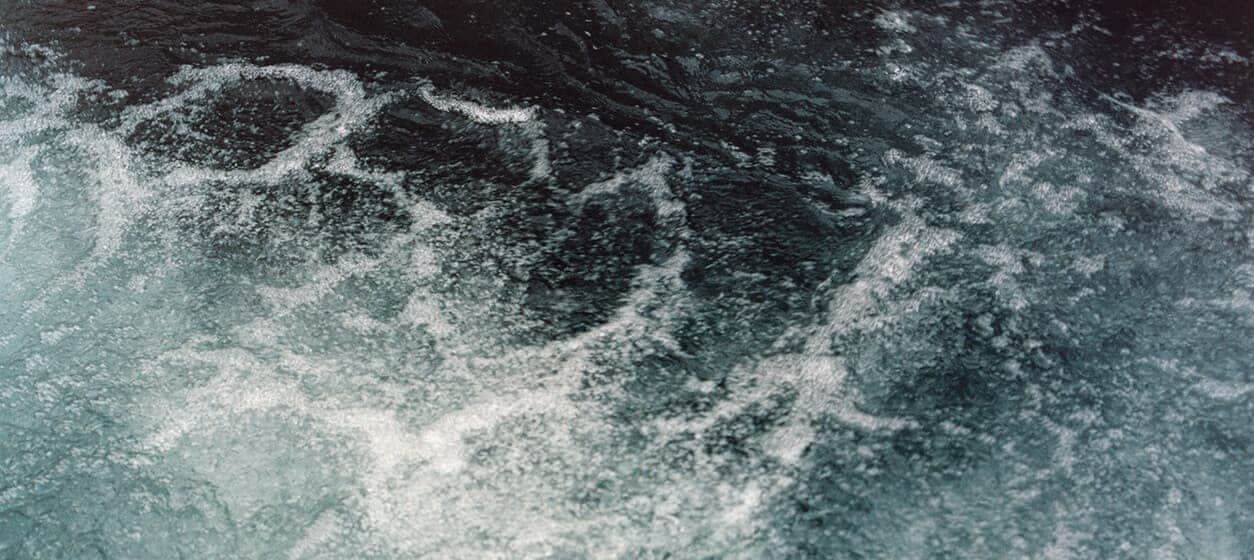 Our latest British-inspired collection celebrates discovering the pleasures of lakes, rivers and seas through wild swimming. The practice of swimming in a wild body of water is seen to many as life's tonic. As Céline explains: 'A dip in wild water has an amazing ability to heighten the senses, cleanse the skin and wash away cares in a rush of cool water.' And so, it is this emotion and exhilaration, along with the landscapes and settings where wild swimming takes place that inspired our latest collection. 'Through the experience of the pandemic, with so many of us craving freedom in nature, the idea has only become more relevant.'
Comprised of five scents, perfumers Anne Flipo and Delphine Lebeau alongside Céline have created a collection that explores different watering holes and sentiments to bring the thrill of taking the plunge to life.
'For me wild swimming offers something unexpected that allows you to experience nature in an unfiltered way. It's such a rich inspiration for fragrance development', says Anne. While for Delphine 'Wild swimming brings back vivid memories of when I used to visit my cousins in Perpignan in the south of France as a child. I remember playing in a little mountain stream there and enjoying that amazing feeling of freedom you get when you're immersed in wild water. It was fascinating to be able to use these memories and explore these feelings in fragrance.'

This rich inspiration has resulted in five limited-edition scents. 'Crystal Campion was the first fragrance idea that took shape in my mind when we started thinking about wild swimming. It conjures up the sort of image you often see in books about it: that of a waterfall tumbling into a natural pool of crystal clear water running over a bed of pebbles. So natural and pure, you want to throw your clothes off and dive right in.' Explains Céline.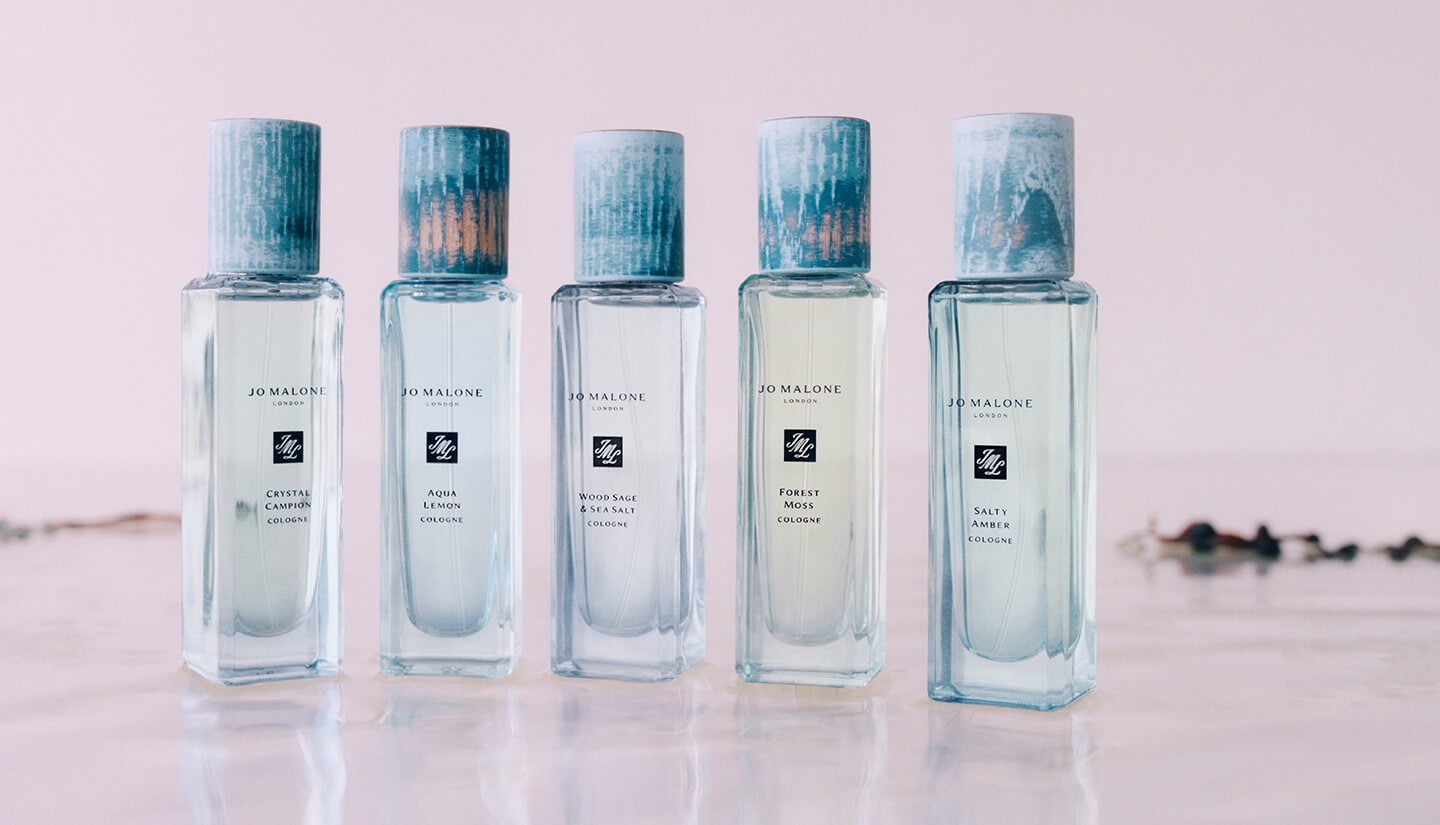 'The Crystal Campion fragrance opens with delicate notes of davana and a hint of blackcurrant woven with a campion flower accord. We used rosemary on top of a base of ambroxan. The fragrance has a wonderful fluidity, with subtle floral accents floating in a transparent aquatic environment' Describes Anne.

'The thing about British waters is that they aren't always pure and clear; they can be blue or green, deep, brooding and sometimes choppy. We wanted to create a fragrance to reflect these qualities as well as the bracing feeling you get when you plunge into the cold see.' Céline notes. The result: Salty Amber. 'Celine really pushed me to create this perfect balance between energy and sensuality with this scent. We wanted to create a contrast between the turbulent energy of the waves and the sea's depth and power. To capture the dancing energy of the surface water, we used spicy top notes, like cardamon. This sat above an aromatic heart of myrtle- a rather underused ingredient in perfumery, and almost floral in its appeal- and vegetal clary sage. In the base, there's amber and musky notes of seaweed and gorse.' Explains Delphine.

Forest Moss explores a secret wild swimming location. 'It takes me back to walks I've done in my childhood with sunlight penetrating through thick canopy and mossy wet stones underfoot, and then experiences the joy of coming across an unexpected pond.' Comments Céline. "For Forest Moss, juniper and peppermint blend together to provide an initial burst of green freshness. In this composition we managed to combine a range of natural ingredients to recreate the impression of a well-watered forest. It's fresh and aromatic with a warm, woody appeal.' Notes Anne.
In contrast Aqua Lemon is the one fragrance in the collection that is inspired by a man-made, rather than a natural environment: lidos. Celine explains that 'for this fragrance I was inspired by a book called East London Swimmers, which is full of stunning photographs of Londoners taking their morning swims in of the finest lidos in the city. The mornings are often cold and foggy, but always have a wonderful crispness and clarity. We ended up with Aqua Lemon to represent this an easy-to-wear scent offering invigorating freshness. It makes me think of swimming in a lido on a winter's morning, but still enjoying the promise of comfort and warmth.'


The final scent of the collection is a returning favourite Wood Sage & Sea Salt, inspired by the wild English coast it combines a salty, mineral appeal with a woody earthiness. 'It soon became apparent that Wood Sage & Sea Salt could be the perfect complement and Scent Pairing for all our new fragrances. Crystal Campion adds a fresh floralcy, Salty Amber infuses with an addictive sensuality, Forest Moss adds a vivid aromatic freshness, Aqua Lemon lifts with cool, refreshing citrus notes.'