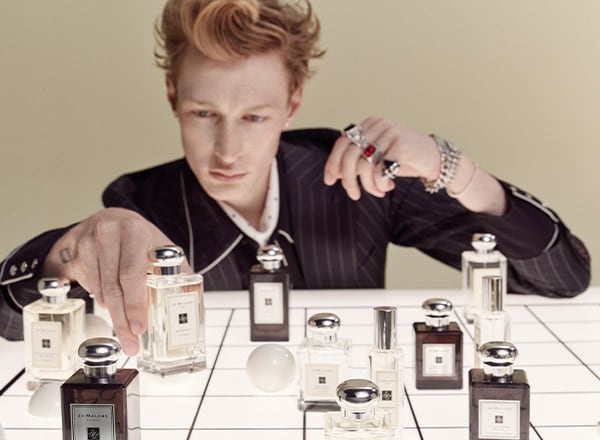 The Philosophy of Scent Pairing
Scent Pairing goes to the very core of the philosophy of Jo Malone London. Each scent has been especially crafted with the concept of layering in mind. Designed to be worn alone or paired with another to help you find a combination that is uniquely yours.

While it's true that we all wear fragrance to express a certain facet of our
personality or mood, who we want to be and how we want to present ourselves to others tends to change multiple times throughout the day. That's why Scent Pairing is the basis of our DNA, so as you can change up your scent to suit your mood. "The personalisation that Scent Pairing allows is at the heart of everything we do, it's central to the thought process from the very start and means that the way we develop our fragrances is truly unique. We've been innovators in embracing the art of bespoke from our conception, allowing you to customise your scent and create a true signature scent" says Celine Roux, Global Head of Fragrance at Jo Malone London.

The key to this is a real concentration on the cleanness and clarity of the scent itself during its formulation. While it's not uncommon for many fragrances to have
up to 400 ingredients, ours tend to have far fewer. "As you can imagine, the more ingredients you have the less clarity you have," explains Roux. "It would be the same with cooking – if you add a lot of spices, it becomes difficult to detect what's actually in the dish." And because there is such a streamlined selection of notes in each one of our fragrances, that also means the quality of those ingredients are of paramount importance to the perfumers developing them. This is also reflected in the names of the scents. You'll notice that the vast majority of our juices have relatively straightforward names that detail the key notes inside the bottle. Of course, there are others there – Grapefruit, for example, also has notable dashes of rosemary, mint and vetiver – but this naming convention helps a person who might be looking to layer to see at a glance what those key notes are and how they might pair nicely.
So, what are the rules of Scent Pairing? How many is too many at one time? To begin, Roux advises starting your Scent Pairing journey with two scents. Start with applying a body product (say, a Body & Hand Wash or a Body Creme) in one scent, and then spritz a cologne in another. That's Lime Basil & Mandarin Body Creme followed by Blackberry & Bay Cologne for a scent that is vibrant and fresh with juicy depth. "But there's not a limit – I don't want people to feel like they need instructions! Scent Pairing is about having fun and experimenting."

So, in short, when it comes to Scent Pairing the only rule is, there are no rules. Get out there, test which scents work for you and explore who you want to be.

You know best, but if you're after a little inspiration …